History
A PAST TO BE TOLD, A FUTURE TO BE WRITTEN
Since 1982 SEI Laser has been one of the most dynamic and innovative companies in the world of laser technology. Due to the complete range of laser systems developed by its R&D department, it is able to satisfy the application needs of customers in both vertical and horizontal markets, including: lighting, visual communication, graphic arts, paper converting, labelling, flexible packaging, folding carton, fashion, interior design, furnishing, automotive, engineering and electronics.
SEI Laser designs and manufactures:
systems with galvanometer scan head equipped with CO₂ and solid state laser source for marking;
flat-bed plotter systems with interpolated coordinate axes and equipped with CO₂ and solid state laser sources for cutting and marking;
OEM systems.
All SEI Laser systems use ICARO proprietary software which operates on Windows™ platform, making them easy to interface with the most evolved CAD-CAM versions on the market.
Experience, know-how and business spirit serving customers to create value.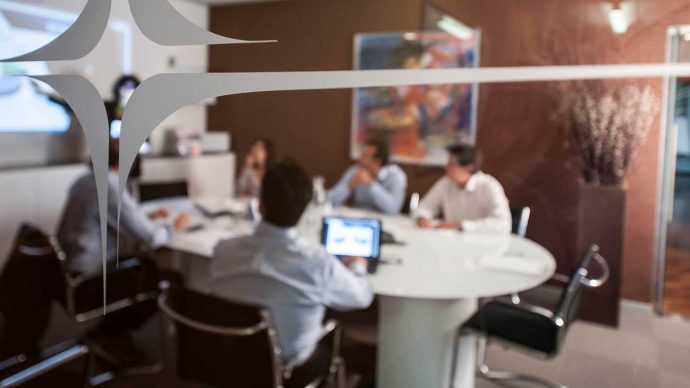 MISSION
SEI Laser, a world-leading Italian company, designs and manufactures laser systems by focusing on constant innovation and continuous research. Its motto "every application has its possible laser solution" summarises its sense of daily commitment.
Vision
Our work is aimed at creating solutions that help find new market trends and developing new business with our customers. "Revolutionary Generation": this is SEI Laser.
1982 – 1986
---
Era of electronics
---
SEI S.r.L. is founded –Electronics and Information Technology. The activity is divided into: design and development of customised electronic control machines; design, development and production of industrial electronics.
1986 – 1996
---
Era of industrial machines
---
A decade dedicated to the design, development and production of industrial machines
1996 – 2005
---
Era of the laser
---
The company developed flexible industrial systems with integrated laser technology for applications in horizontal markets (for general purposes).
2005 - today
---
Era of vertical laser solutions
---
The path began towards the development and production of industrial laser systems specifically designed for vertical markets (for specific needs).
SEI Laser cares deeply about the environment.
The facility in Curno is equipped with photovoltaic panels that transform the sun's energy into electricity without the use of any other fuel. In this way some 78,000 kw/h of clean, renewable energy are produced. In addition, for each kWh produced, the company prevents the release into the environment of CO2, but also all those gases responsible for heating up the environment.
The high power fibre sources combine high productivity with a corresponding reduction in the consumption of electricity of 30-40%, guaranteeing, at the same time, quality, reliability and satisfaction in many sectors of application.
Choosing a SEI Laser system means safeguarding the environment and health of workers. The line of laser systems for textiles, for example, reduces the amount of water wasted (from 70 to 90%) and the amount of toxic and chemical substances traditionally used during the various production stages, as well as eliminating the use of sophisticated and costly purification systems.
Using a SEI Laser system offers advantages in terms of eco-sustainability which, in the long term, will bring advantages in terms of reduced costs.