Personal Bravo
---
Two different technologies for high application flexibility and productivity. 
---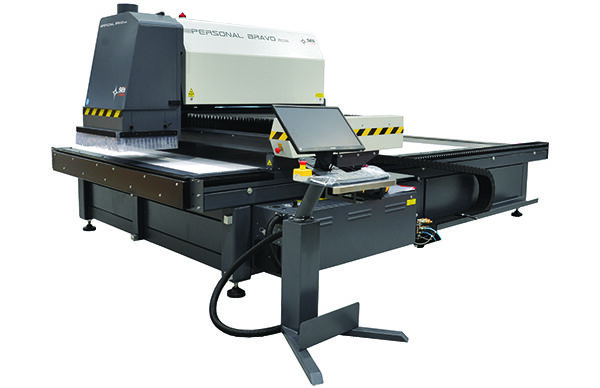 Processes: cutting, engraving and marking.
Processable materials: wood, acetates, acrylic (PMMA), ABS, plastics in general, leather, textiles, marking on glass and marble, composite materials.
Sectors: die cutting, fashion accessories, small objects and furnishing accessories (customization), decoration and inlay, displays, footwear, leather goods, automotive, signage, jewelery, packaging, job shops, eyewear.
Personal Bravo is a CO2 laser flatbed plotter designed to combine high-quality cutting, typical of plotter systems, with high-speed marking and engraving, typical of systems with galvanometric head.
It is equipped with a cutting head and a scanning galvanometric head which has three interpolated axes and a controlled axis. The presence of both technologies, makes Personal Bravo unique for application flexibility and productivity by saving time.
It is a plotter system with high precision movement through recirculating ball screw and brushless motors.
Personal Bravo is designed for high-quality cutting of thick materials, as well as for high-speed marking and engraving.
Personal Bravo also guarantees the highest quality cutting or perforation of thin materials with a working area up to 2000×3000 mm and laser power up to 800 W.
Personal Bravo allows you to mark large format sheet materials thanks to Bravo mode that enables you to process each part of the sheet one by one and in sequence.
It is also available with conveyor for roll material processing.
Industry 4.0 Ready: full digital workflow integration.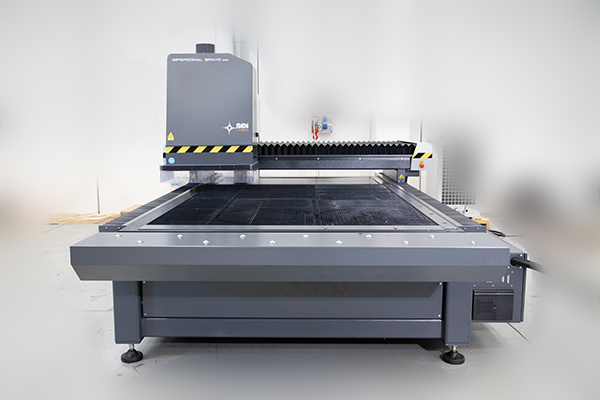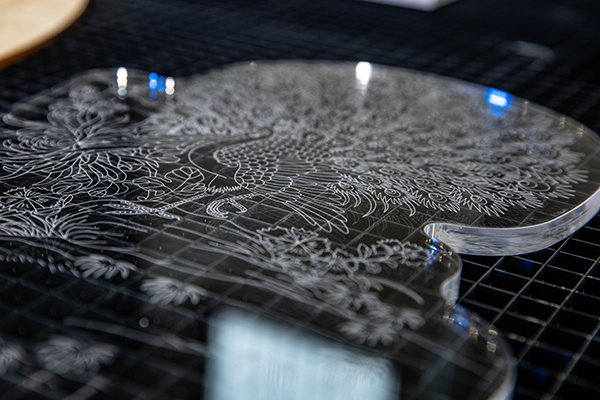 contacts
Do you need more information about this product?
Write to us and we will contact you as soon as possible